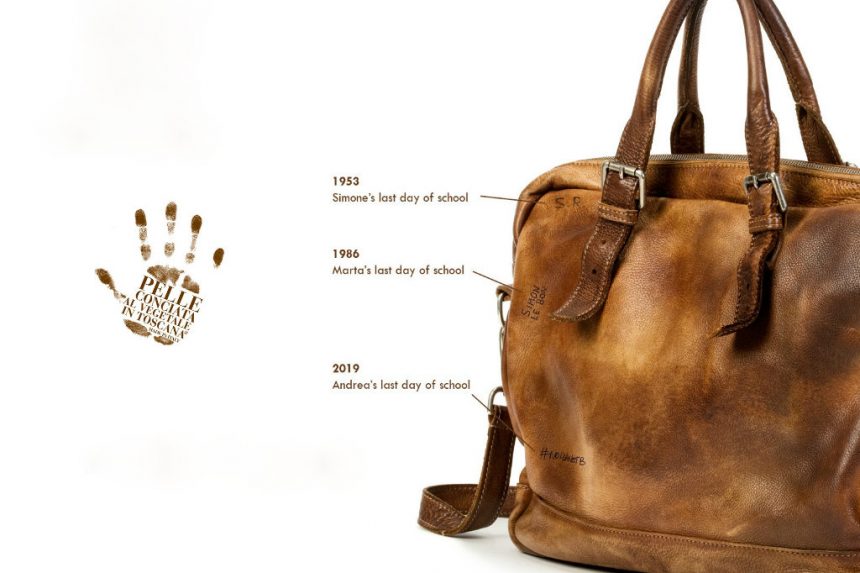 On November 27th, 2019, the Genuine Italian Vegetable-Tanned Leather Consortium will be in Japan, with the event Consume less, consume better, to propose to the Japanese operators a whole day dedicated to the sustainability and the circularity of vegetable tanned leather.
The aim of the event Consume less, consume better is to provide importers, producers, designers and all those working in the leather sector, together with local journalist, a unique opportunity to learn more about the sustainability of the production process of vegetable tanned leather and to consolidate the realtionship between the Consortium tanneries and their Japanese customers. The venue of the event will be, as usual, the Italian Istitute of Culture in Tokyo.
In the Exhibition Hall of the Institute there will be an installation of veg-tanned leathers, representative of the associated tanneries' collections, along with a selection of pictures which tell the world of vegetable tanned leather compared to the "fast fashion". Beyond that, visitors can admire the collection of leather accessories realized by the young designers participating at Craft The Leather 2018.
In the afternoon there will be a seminar addressed to the professionals. The speakers will be:
Simone Remi, President of Consortium;
Massimo Boldrini, Vice-President of Consortium;
Manuel Casella, member of the Directive Board.
As usual the seminar will close with a press conference for the local press.